Areas of work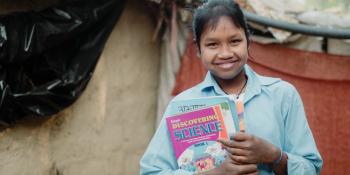 Our inclusive and resilient education work gives every child the opportunity to learn literacy and numeracy at the right level.
In 2022-3 we reached over 3.2 million people through our education programme.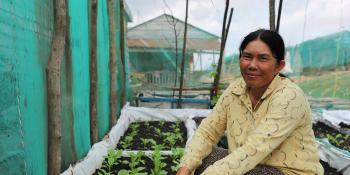 The people VSO work with are facing multiple intersecting crises. They are at the forefront of the climate emergency experiencing extreme weather events such as drought, floods on more frequently.
In 2022-23 we reached almost 200,000 people through our resilient livelihoods programme.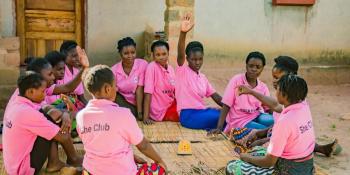 Our health programmes work to improve health services and rights for some of the most marginalised and disadvantaged members of society.
In 2022-23 we reached almost 90,000 people through our health projects.
How VSO works
Volunteering for development
At VSO, we know that people in developing countries have the power, courage and desire to help themselves. That's why we use a volunteering for development approach internationally that puts the most marginalised people first.
Working in partnership
At VSO, we believe progress is only possible when we work together. Partnerships lie at the root of all the positive change we create. Together, we work on programme development and delivery, research, fundraising and influencing decision-makers.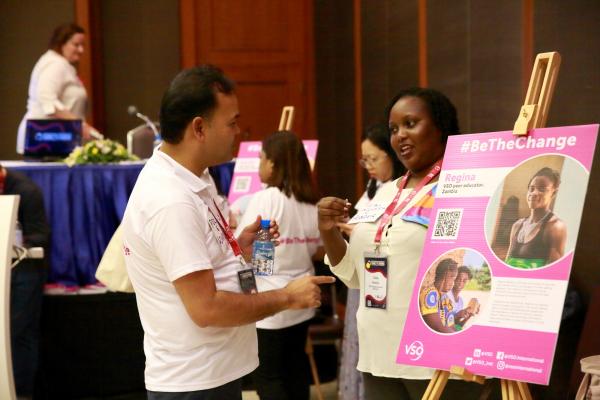 Influencing and advocacy
We influence policy at national, regional and international levels. We connect decision makers to the experiences of our volunteers, partners and marginalised people.
Our work around the world, amplifying the voices of the poorest, is making change happen.
Research and evaluations
Evaluating our work is essential. Research plays a critical role in helping us understand and improve our work reducing poverty. We carry out systematic assessments of all projects, programmes and policies.